In the manufacture of sausages, natural beef and poultry meat, as well as natural and high-quality spices from the European brand "Zaltech" are used.
The raw materials used in the manufacture undergo strict control and meet all the necessary Halal standards.
Beef meat
Beef meat is purchased from local farmers.
Cattle are raised on mountain pastures in natural and natural conditions. When slaughtering an animal, all the norms of Islam, as well as all sanitary and veterinary norms, are strictly observed.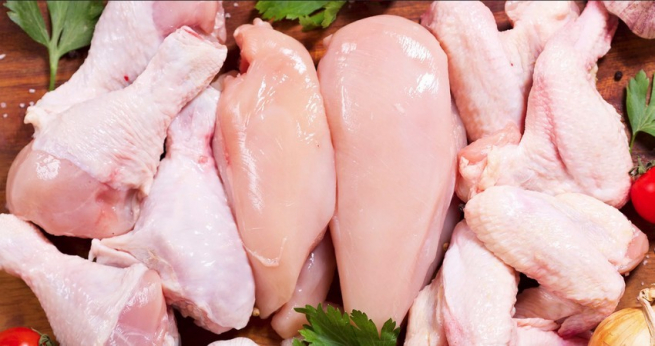 Poultry meat
Poultry meat is exported from the Udmurt poultry farm "Glazovskaya Ptitsa". This is a natural and environmentally friendly product. A special difference is the diet of feeding poultry with the use of grass meal. Produced according to the state standard. Meets the requirements of "Halal".
Spices and shell
Spices are important, they give brightness and variety of flavors to the product.
We use only natural and high-quality spices from the European brand "Zaltech", the production of which is based on a unique know-how technology, which uses the most gentle processing of the product to ensure maximum preservation of unique and one-of-a-kind taste properties. Convenient sealed packaging allows you to save a bouquet of essential oils before adding them to minced meat. The most common spices are: nutmeg, black and white peppers, mace, coriander, allspice.
In order to better preserve the product and taste, we use a modern, environmentally friendly and natural smoke-tight casing.